Blog
Posted on
2018 is officially the year of nail looks that don't suck.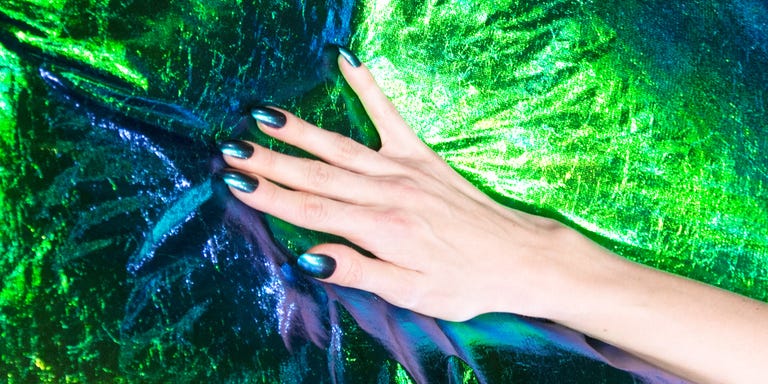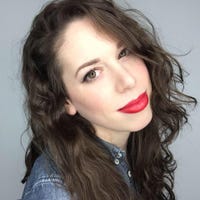 As Plato once wisely stated, trends come and go, but nails are forever. (Hey, can you be positive that he didn't?! Exactly.) And now that 2017 is, thankfully, dead and done, we can now look forward to the newness of 2018. Which, as any good beauty-obsessed human knows, means a load of new trends. So to help you hit the ground running with your nail lewks, we present to you the seven nail trends you'll be seeing a lot of…and then a lot more.
1.MATTE BLACK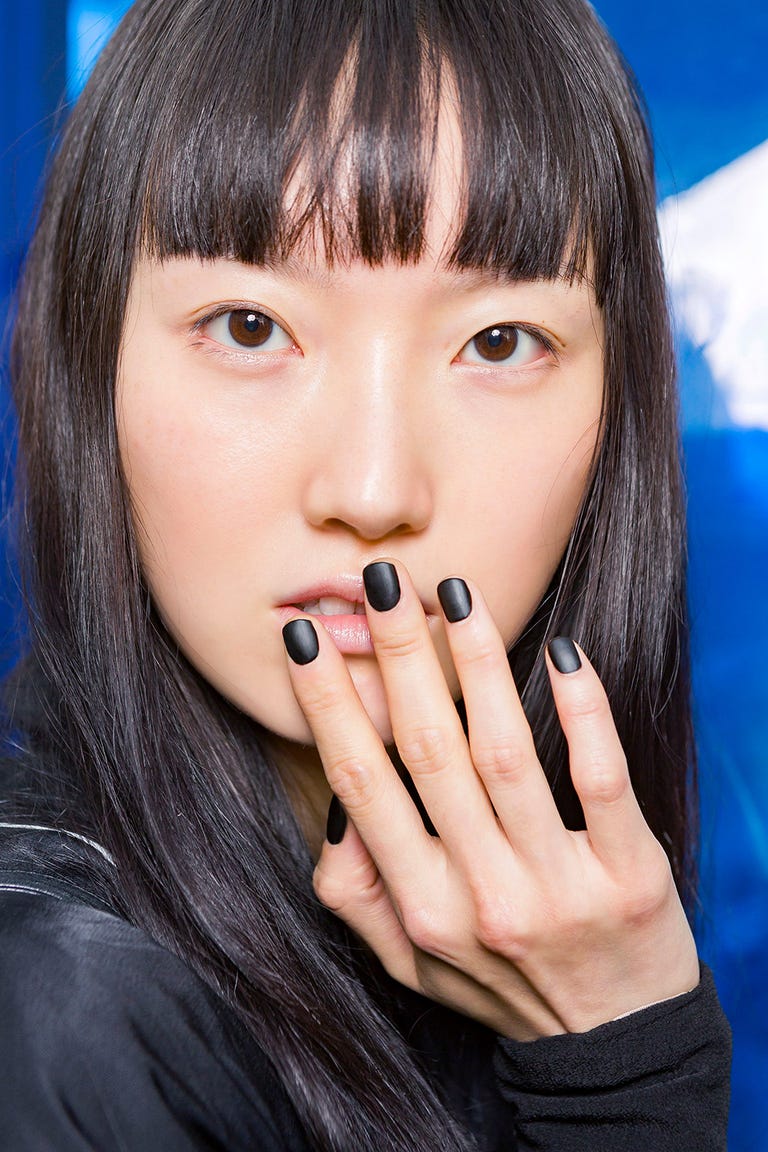 Unlike the shiny (and chipped) black nails of your My Chemical Romance days, 2018's take on black nails is definitively more subtle, and somehow more edgy, thanks to a layer of mattifying top coat. Just paint it on in lieu of your usual top coat, and watch your polish dull itself down.
OUR FAVORITE: Opi Matte Top Coat, $10.50
2.CLASSIC RED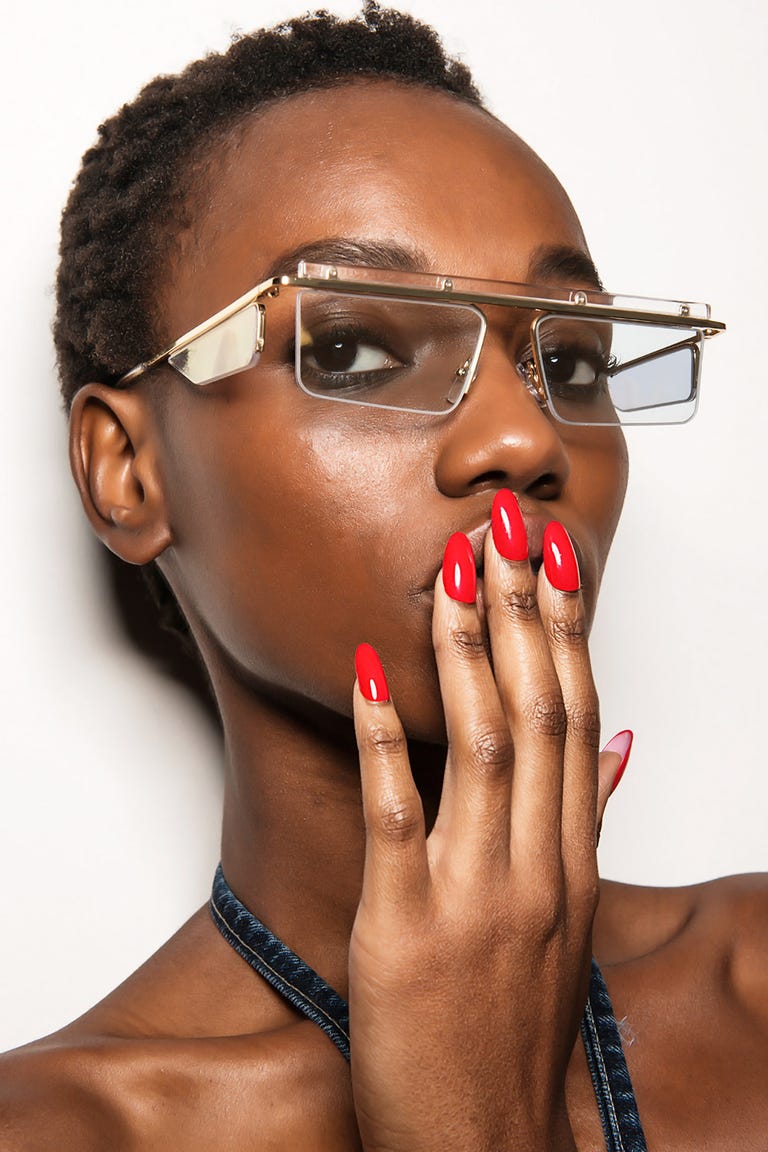 We saw a hibernation of shiny red polish over the last few years, but what is once old is always made new again, and this year, we're seeing a revival of classic, '90s-level red nails with true-red polish and ultra-shiny top coats.
OUR FAVORITE: Flora 1761 Nail Lacquer in Flanders Poppy, $16
3.BLOCKED-OFF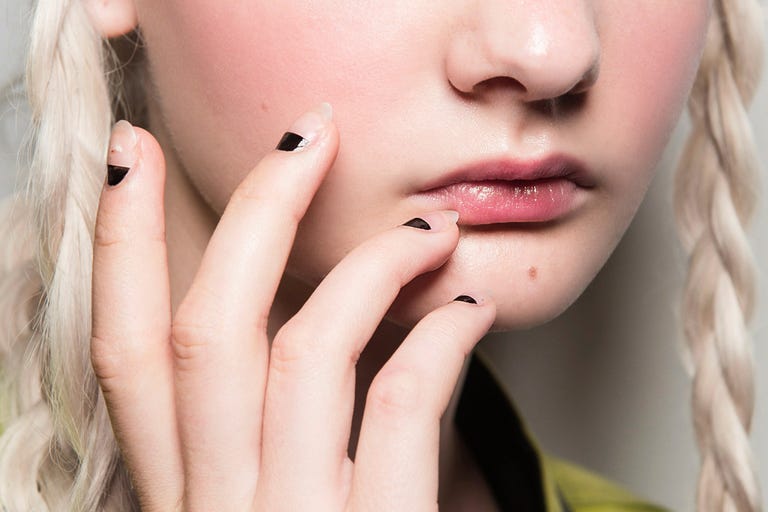 What do you get when you mix a perfectionist with a nail-chipper? Blocked-off nails, i.e. clean, perfectly angled blocks of polish that cover only a third of the nail bed. Just apply a base coat, let it dry, stick a piece of tape over the bottom two-thirds of each nail, and then paint with your favorite color (we're really digging metallics for this trend). Peel the tape off, apply a top coat, and boom—done.
OUR FAVORITE: Côte Nail Polish in No. 95, $18
4.SINGLE ACCENTS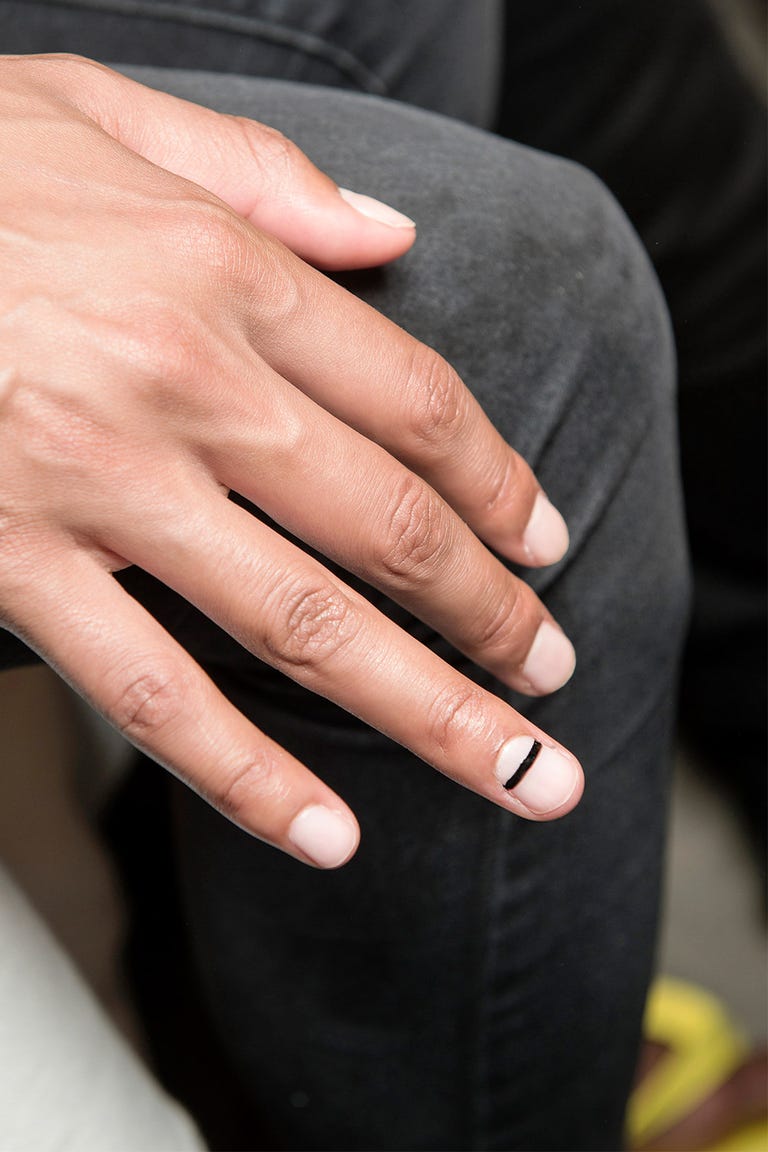 Yes, the accent nail has become so accented for 2018, that it's officially the only polish in a nonexistent manicure, almost like a midi-ring on a bare hand. To get the look, freehand a straight line across your accent nail (or use two pieces of tape to guide you) with a skinny-brushed polish, then paint all of your nails—yes, even the blank ones—with top coat.
OUR FAVORITE: China Glaze Nail Lacquer in Reggae to Riches, $7
5.OUTLINES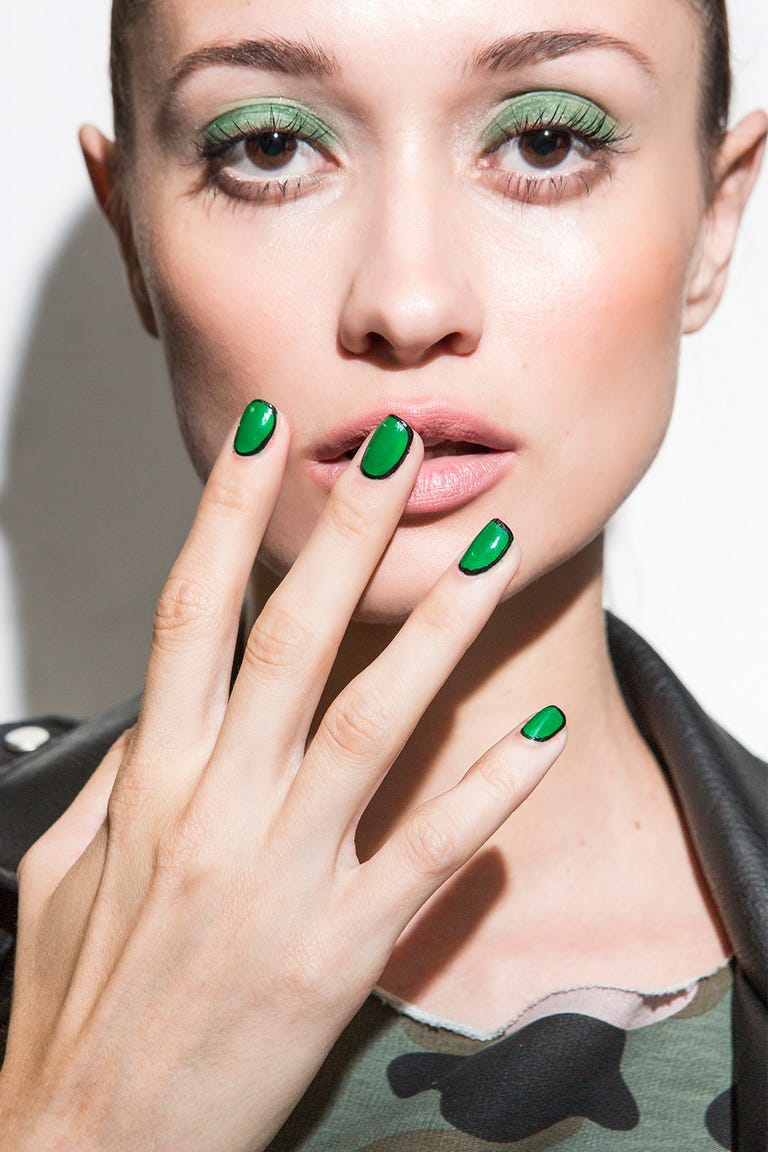 Alright, so maybe bright green isn't in your future for this year's trends, but outlines most definitely are. Just paint on two coats of your favorite polish, let them fully dry, then, using a nail-art pen in a dark shade, outline the entirety of your nails (you may have to do two coats) for the framed effect. Let dry, then seal it all together with a top coat.
OUR FAVORITE: Emori Nail Art Pen, $8
6.SUPER NUDES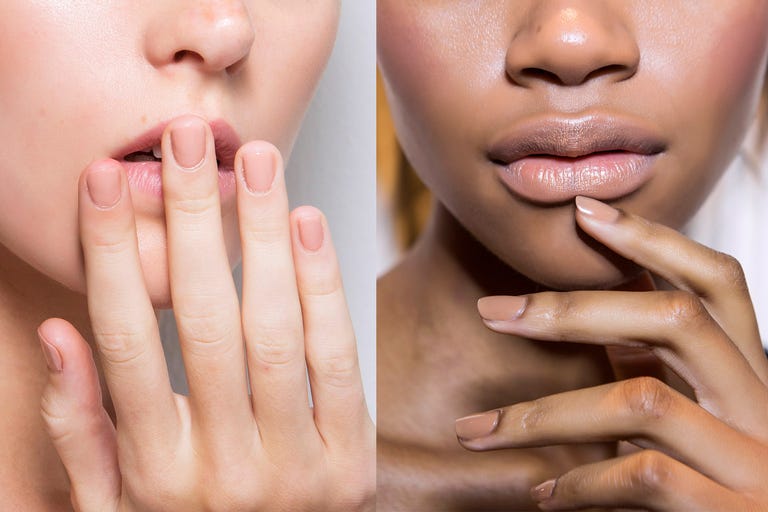 We're not talking about the nudes of yesteryear, which were, in reality, a few shades lighter or darker than your natural nail color, giving them a nude-ish feel. No, the nudes of 2018 are so perfectly color-matched, they look like a smudge of nothingness—almost like a tinted moisturizer for your nailbeds.
OUR FAVORITE: Essie Nail Polish, $9 [editor's note: Essie has a huge range of nudes for virtually every skin tone]
7.DIPPED TIPS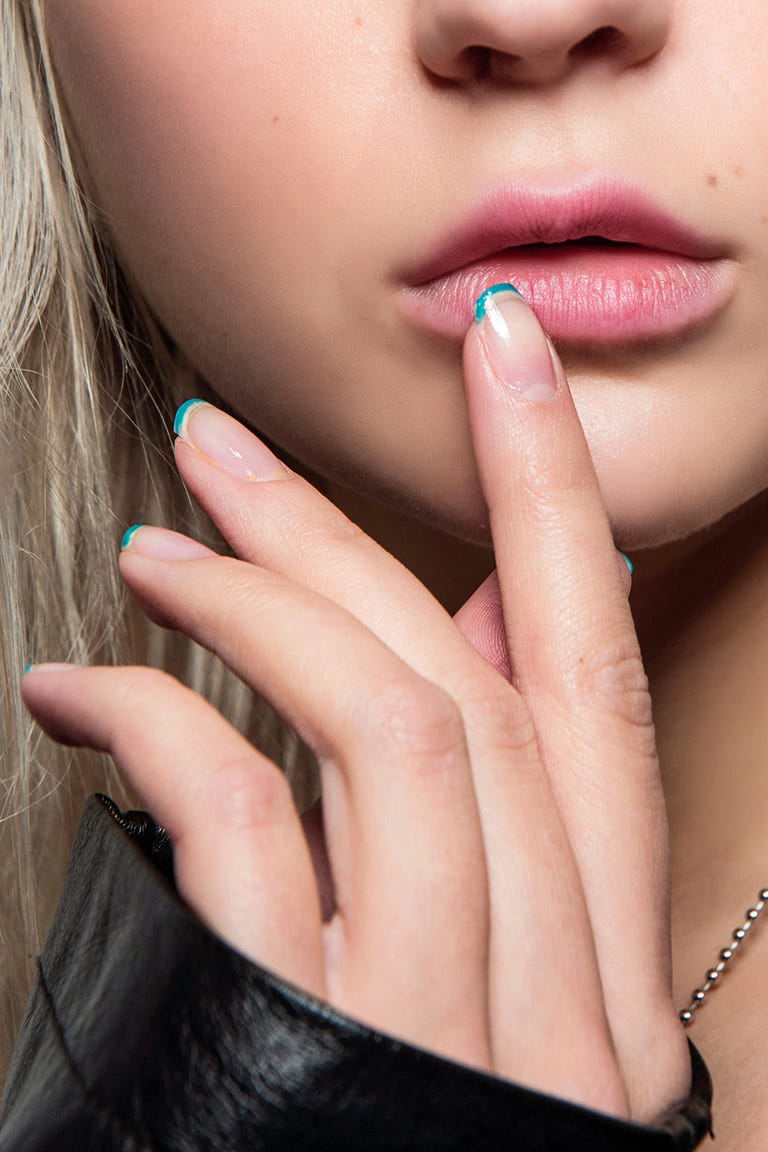 Not quite the outlined tips of 2017, dipped tips look just as the name implies: Like you dipped the very edges of your nails in polish. To make it a little less messy, though, just freehand paint your nails by wiggling just the edges of the nail polish brush over the tips of your nails, after applying a base coat. Since this style pretty much disappears at the first chip, apply a gel-based top coat to help polish last longer.
OUR FAVORITE: Sally Hansen Miracle Gel Top Coat, $7
You have the pedicure chairs, the manicure tables, and everything else that makes for a good nail salon, but you want to be great. Every little detail counts when running a salon, and with the right details, your salon can go from good to great. There are many things that a salon needs that you [...]
To run a successful salon, you need to create the perfect atmosphere—a space for your clients that is comfortable and positive, a relaxing environment, and a place that is pleasing to the senses. When it comes to opening a salon or spa, you must create an atmosphere that matches the type of work you do. [...]
You have decided to open your own salon. You have the business plan set up, the location picked out, and the funding all figured out. But what about the furniture. Where are you going to find the pedicure chairs or the hair salon sinks you need to get your business started?At Pedicure Chair Plus you [...]
Welcome to Pedicure Chair Plus' new website! Stay tuned for updates...